VOICES OF BARN AND FARM MEMORIES & ORAL HISTORIES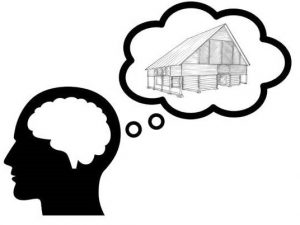 When the Appalachian Barn Alliance formed in 2012, it quickly became evident to all of us that people do love barns. There are different ways that barn-lovers have conveyed this sentiment to us. Some have sent emails relating experiences whether it was in their childhood or currently with the folks of the Appalachian Barn Alliance. Our newsletter editor began to collect these stories and include them in two new sections of our online publication in the form of "barn memories" or "testimonials." Follow the link to these collections. Maybe it will evoke a nostalgic memory that you would like to share.

BARN AND FARM MEMORIES PROJECT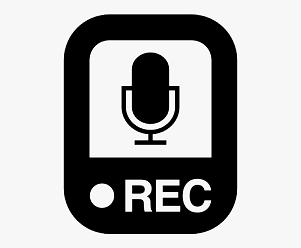 In 2020-21, with the support of a grant from the National Trust for Historic Preservation (Terrence Mills Fund for North & South Carolina), the ABA began an oral history project to record & digitize oral histories (2 to 5-minutes long). The resulting product is the voice of the person recounting a memory in a video with photo stills (historical & contemporary) overlaying the voice recording. The process for making such recordings will be brought to students and members of the community. Recordings will be posted here as we collect them in our collection entitled "Barn Memories Project"

VIEWS OF BARN PHOTOS & VIDEOS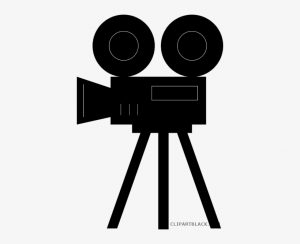 In 2021, the ABA began that year with a resolution to begin to collect and store videos on our website for all to enjoy.
Additionally, the grant from the Terrence L. Mills fund for North & South Carolina of the National Trust for Historic Preservation provided some matching funds to create our first virtual tours. The 60-minute resulting video is a tour of the Anderson farmstead in the Beech Glen township which was completed in April 2021. View it on our YouTube channel by linking here.
HISTORIC BARN PHOTO CONTEST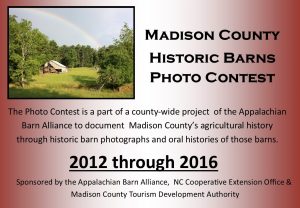 Another aspect of viewing historic barns is an event that the ABA sponsored in our first year and continued for five years before turning it over to the Madison County Fair. It was very successful in increasing the awareness of the area's barn and farm heritage in adult members of the community and students from all levels We invite you to enjoy the winning photos of our beautiful historic barns from 5 years of this Photo Contest. Amateur photographers can continue to submit their entries each year in September to the "Historic Barn" photography category of the Madison County Fair.