Our Beginnings: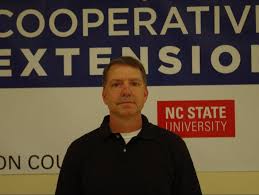 Realizing the need to record our county's agricultural history before we lose those stories,
Ross Young, County Extension Director (at the time– until he retired in January of 2022), got together a group of people who shared his concern and vision. They met in January, 2012 to begin the daunting task of documenting the barns. Representatives from the Madison County School District, the 4-H Club, the Madison County Library, The News-Record Sentinel, the Madison County Tourism Development Authority, Mars Hill College Center for Regional Studies, Madison County Economic Development, the Genealogical Society and the Community Centers joined with the County Extension office representatives to brainstorm how to tackle this challenge. In August of 2012, we formed the non-profit corporation "Appalachian Barn Alliance" to further our goals and to better enable us to preserve our barns in history and in fact. Some of the members of that original committee formed the Board, while others still serve either as committee members or on the Advisory Council. In August of 2013, we received our 501(c)(3) status.
More about our goals and accomplishments
Board Members: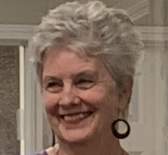 Sandy Stevenson, President, retired from teaching high school U.S. History and moved to Madison County in 2002. She quickly became involved with volunteer groups ranging from the Arts Council to the Visitor Center. Her love of research and history found an outlet in writing the content for the tourism website assignment in her job as Director of the Madison County Visitor Center since 2009. She enjoys sharing all that she has learned about Madison County's heritage with tourists and residents alike and is always discovering new ways to showcase the richness of the culture to all. The projects of the Appalachian Barn Alliance provide the perfect vehicle to continue that pursuit.
Deb Myers, Vice President, has long loved barns. In fact, if you visited her house, you would see that she has been collecting barn related art for well over 20 years. Paintings and photographs of barn scenes from around the country adorn her walls and provide a focus of peaceful meditation for her. Deb grew up in a homesteading family who loved to live off the land a long time before it was fashionable. Her family's original homestead, with its many barns, is still working today and is run by her extended family in northern Montana. A transplant to Appalachia, Deb has fallen in love with the rich agricultural heritage of Western North Carolina and Madison County. When she isn't loving barns, Deb serves as the Director of Community Engagement at Mars Hill University and enjoys connecting students to meaningful service work in Madison County, the region, and the world.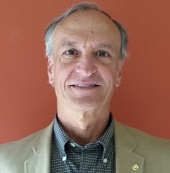 Michael Foster, Treasurer, moved to Madison County in 2012 after retiring from ExxonMobil following a 31-year career as a petroleum geologist. Mike, and his wife Janet, explored several retirement options in the southeastern U.S., finally deciding on Madison County due to its moderate climate, endless outdoor possibilities and the overall natural beauty of the area. Mike is currently a member of the Rotary Club of Madison County, an active volunteer for Junior Achievement and the American Red Cross and has been a Board member on his HOA for the last four years. In his spare time, Mike enjoys working on various projects in and around their mountain home, hiking the area trails, visiting the local craft breweries and recently has begun dabbling in stained glass.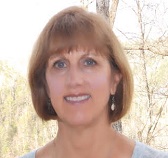 Janet Foster, Secretary, retired in 2012 after a 30 year career as a geophysicist/software developer in the Texas oil and gas industry where she focused on imaging 3D seismic data. She and her husband Mike immediately fled the concrete city for the natural beauty of Madison County. Janet has past volunteer experience as an alumnae club president and treasurer, a collector's club treasurer, and community group board member of the Gulf Coast Regional Blood Center. She currently volunteers for the American Red Cross and the Marshall Native Gardens Initiative. Janet loves to ride her bicycle, sew, needlepoint, and learning to play the fiddle. The beautiful sunrise view from their mountain home reminds Janet every morning to cherish the responsibility and privilege of living in the Appalachian mountains.
David Wyatt, Board Member, grew up on a farm in the Petersburg area of Madison County. David graduated from Marshall High School and Western Carolina College and returned to Madison County to teach science and math at his alma mater for three years. After earning an MA in Education, he went on to positions as a principal in western North Carolina schools and then at schools in Madison County when he and his wife, Willa, moved back in 1974. He served as Superintendent of Madison County Schools before his retirement in 1996. David lives on the family farm in Mars Hill where he and his sons raise beef cattle. David enjoys working on the Wyatt family "Home Place" that includes a log cabin dating back to the early 1800s, the original smoke house, pack house and spring house.
Sara Nichols, Board Member, moved to the area in 2001 for college at Mars Hill University where she studied Natural Resources. Her career in Madison County started by serving the people in the community at a local restaurant and eventually led to working with farmers protecting water quality through agricultural BMPs. She currently is with Land of Sky where she works to help with planning for a bright community future through a diverse variety of projects. Sara's not afraid of hard work and spends most of her spare time disassembling and cleaning up a local neighborhood eyesore- you should ask her about it, she has photos!
Bill Downey, Board Member, moved to Madison County in 2018 and is originally from Oregon. Bill works in Residential Appraisals and Residential Property Insurance. Additionally, Bill works closely with several other Madison County organizations and is an active volunteer in the community. When not working, Bill enjoys developing his permaculture homestead, long-distance running, exploring the outdoors and playing saxophone.
Diana Simmons, Board Member, grew up in north central Texas where the time she spent at her grandfather's farm left an impression that she has carried through her life. When she moved to Madison County, those rural memories came back as she fell in love with the mountains and especially the barns. Diana is intrigued by the western North Carolina culture and history, and she found a use for the skills she perfected in retirement in the Ormand Beach area of Florida. Who would have guessed that the presentation skills she used as a college professor and in the sales & marketing field would be useful in retirement! With the non-profit Historical Society, she organized special events and children's programs. And, that is what she loves doing with the ABA—helping with the fundraising events and especially with the field trips to the Smith Farm for all the Madison County 4th grade students.
Keith Ray, Board Member, spent his early childhood with his mother and maternal grandparents on a farm in the Revere (nicknamed Sodom) section of Madison County. They lived in a two story log house built in 1933 from logs cut on the farm. The time on the farm was mainly spent raising vegetables and food (hay and corn) for farm animals. His family home was built on land next to his grandparents' house when his father retired from the military. Keith graduated from Laurel High School, U.N.C.Asheville (B.A,), Western Carolina (M.A.) and spent a long career with the Madison County Schools as a teacher and administrator. After retirement from education Keith acquired a real estate Broker license and worked with the Madison County Tax Office as a Property Appraiser. For several years Keith raised tobacco, vegetables and kept quarter horses. Now retired he enjoys his time gardening, playing golf and spending time at the lake with his wife Starr, their daughter and two granddaughters. He is a member of the Madison County Schools Board of Education and very active with the Laurel Community Center.
Jim Tomlinson, Board Member, has moved and retired to the Appalachia. His previous work was in Napa, California working as a director of a local hospital in the departments of the Emergency Room, Cancer, AIDS, Congestive Heart Failure and the Neonatal Department. His 'after work' passion was growing wine grapes and walking the vine rows in the quiet of his farm on Mt. Veeder. Later he was trained under FEMA as a Logistics Chief to coordinate disaster events along with the local Napa County Office of Emergency Services. In his spare time here, he enjoys the work of helping sustain the 'barn and farm' heritage of Madison County. Jim has returned to his Southern roots and now lives in the mountains of Madison County in a small 'timber' cabin, much like the historical barns of the Appalachian Barn Alliance.
Steve Wilcox, Board Member, grew up in Cincinnati, Ohio, where his work career in art conservation began. The last 29 years of this work were as Senior Conservator of frames at the National Gallery of Art. His fascination with all things rural began in the 1970s reading the popular Foxfire books. He never lost the love of that earlier generations' ability to adapt and thrive without today's technology. Throughout his career he studied and pursued the skills of early artists and craftsmen. "One can't help being affected by the number of barns and farm buildings that we pass every day in Madison County." Their state of preservation is very concerning to him. While many are beautifully maintained, others are in various stages of decay and will soon be no more than a memory to some and a vacant spot on the landscape to most. Steve hopes that being a part of the Appalachian Barn Alliance, he can encourage others to nurture the appreciation of these historic structures. He is actively involved with the boards of the Upper Laurel Community Association, the Wolf Laurel Historical Society, and the Wolf Laurel Property Owners association.
Contract Staff: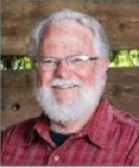 Taylor Barnhill, Lead Researcher, grew up in the NC Piedmont and spent most summers of his childhood working on an uncle's tobacco farm and quickly learned that rural culture was in his blood. After completing an architectural degree and graduate studies in regional planning in 1974, his work brought him to Madison County as a consulting architect for the Hot Springs Health Program. Like so many people who visit Madison County, he fell in love with the mountains and the people, bought a farm, and set about absorbing all aspects of Appalachian history, culture, and natural history. Throughout that quest he came to recognize that the barns were the iconic heart of the family farm and its noble mountain lifestyle of self-reliance and resiliency. He now works to understand the creative minds of those barn builders who are now long gone. Click on a 3-minute video in which Taylor describes his passion for barn architecture. (Wake Forest University film department grad student project)
Advisory Council Members:
Ross Young, Pat Franklin, Karen Paar, Maurice McAllister, Paula Shelton McAllister, Sidney Harrison, Ethel Kirkpatrick, Dedrick Cody, Steve Tweed, Jerry Jacover, Chad Ayers, Joy Anders, Ryan Phillips, O'Neal Shelton, Ryan Cody, Don McGowan, Bonnie Cooper, Susan McChesney, Gail Meadows.