THE BEGINNING OF A HERITAGE FARMSTEAD IN MARS HILL, NORTH CAROLINA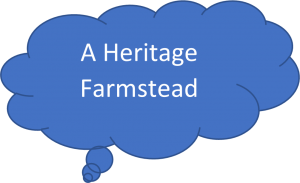 There are heritage farmsteads scattered throughout the southern Appalachian area, the western North Carolina mountains, and the Asheville area. But, let's begin with the basics of why our non-profit, the Appalachian Barn Alliance wanted to work toward a goal to establish one. A question those of us associated with the Appalachian Barn Alliance are often asked is "What is a Heritage Farmstead?" For the ABA –whose work since 2012 had been to research and document the many historic barns in Madison County, North Carolina (just 20 minutes north of Asheville)– the word that comes to mind was a "Dream" for our future mission.
ACCELERATING THE PACE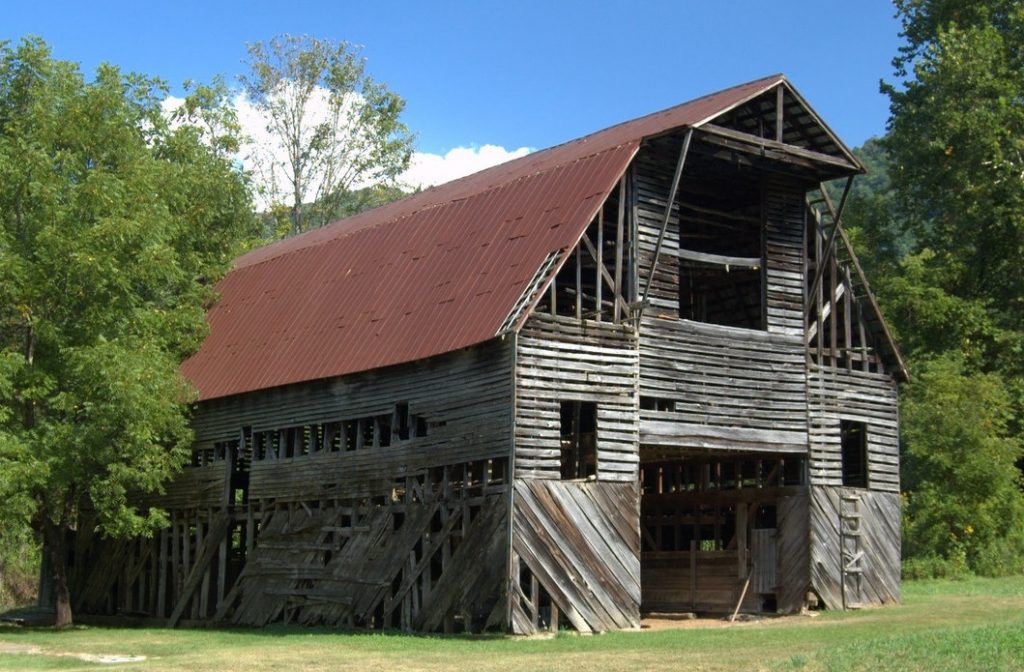 Our researcher had documented approximately 100 barns in those years. Madison County, North Carolina, was the leading producer of burley tobacco in the mid 1900s. In addition to the many tobacco barns, the county has thousands of other styles of barns (in fact, 10,000 of them!) However, we began to lose barns from lack of use and the weather. We knew that this was a reality we had to face, and in 2017 we began to pursue steps from our "dream."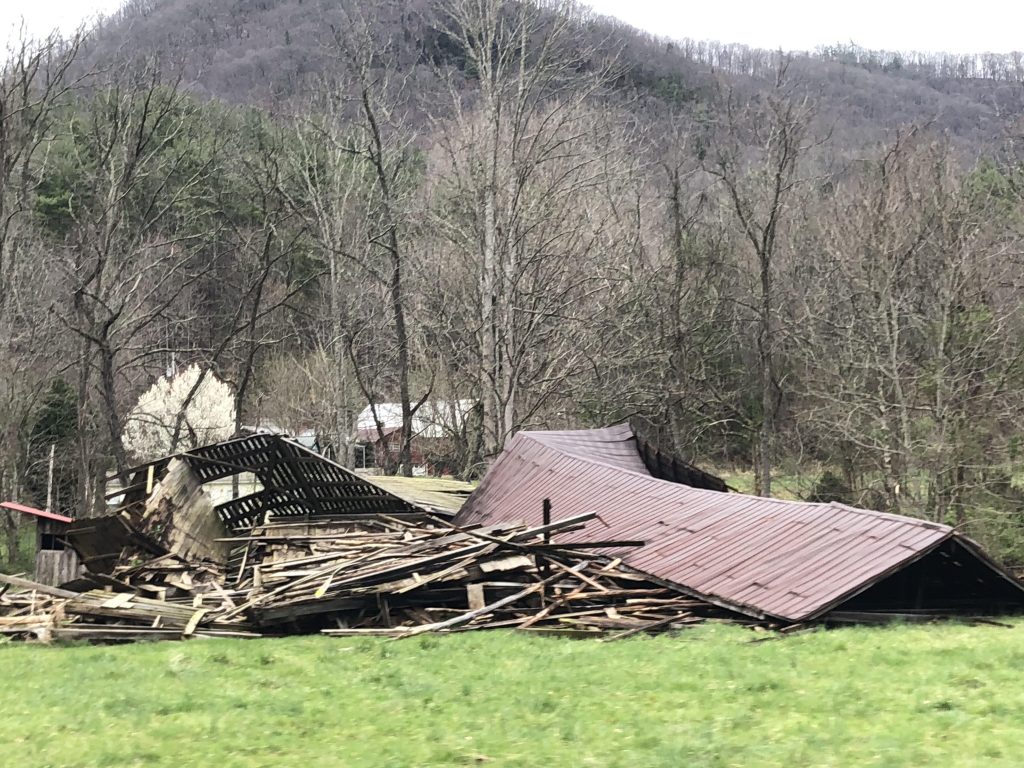 We drew up a list of actions needed to achieve the creation of a Heritage Farmstead. This would be a place which had historical roots and barns where the public (especially young folks) could always visit and learn about the southern Appalachian style barn and experience the area's heritage. Every year we see examples of why our work to document barns and to create a location where some of these historic barns can be protected and seen by future generations is so important. This is illustrated in the photos of the historic Burgin Meadows barn which was in Spring Creek on Highway 209. The barn is part of the heritage and was documented and included on one of the ABA's self-guided tours. With two severe windstorms in early 2020 and again in early 2021, the barn collapsed.
AN OPPORTUNITY FOR COLLABORATION
After board members visited eight different Heritage Farmsteads in North Carolina and neighboring states as well as conducted meetings with potential partners and stakeholders, an amazing opportunity arose. It became VERY clear that our small non-profit could not do this on our own. At a fundraising concert, we made the announcement that a local family had donated their historic flue-cured barn to our organization to reconstruct at our future site. And now, we just had to "find a site." In the audience sat Jean Hoffman whose R.L. Hoffman Foundation was working with the town of Mars Hill to acquire some 87 acres of property and on it there were 3 barns and a small house!! Jean's comment ("We need to talk!") to then-ABA President Sandy Stevenson was the seed for a relationship with the Town of Mars Hill to help with the barns on 8 of those acres to become the beginnings of The Smith Farm Heritage Farmstead. A definite advantage was the location– at 889 Forest Street– just five minutes from the town center, allowing very easy access for tourists and school field trips. The lower farm property led to hiking trails up Bailey Mountain and thus, those who were interested in hiking would be exposed to the heritage as they walked past the barns. The Smith family ancestors included Edward "Neddie" Carter who donated acreage to what would become Mars Hill University and W.O. Connor who served as the first mayor of the town of Mars Hill. Everything we were looking for!!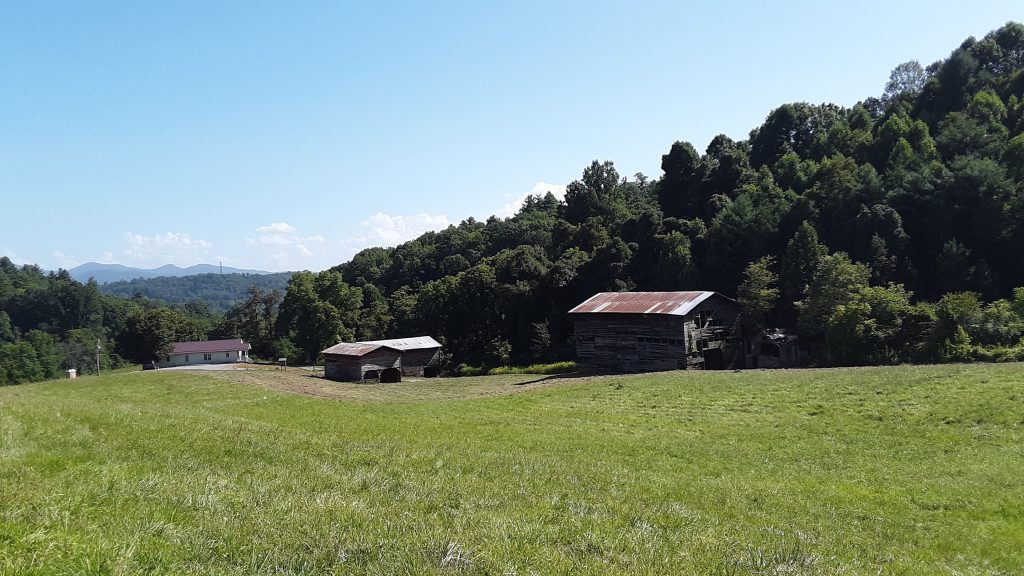 GRANTS GALORE TO CEMENT THE RELATIONSHIP
In 2021, the ABA received several grants to start working on the barn area from:
Madison County Tourism Development Authority to create a gravel driveway and parking lot
Richard J. Reynolds, III and Marie M. Reynolds Foundation to help stabilize the barns
Marion Stedman Covington Foundation to help stabilize the barns
Blue Ridge National Heritage Area Partnership to create descriptive signage for the barns
Madison County Community Foundation to build kiosks to hold the barn signage