"A Pastoral Palette: The Barn Whispers its Memories" in June was a rousing success. Here is an opportunity to purchase art from that event and continue to benefit the work of the Appalachian Barn Alliance. Several of the participating artists are offering their artwork that was not purchased that weekend for sale. Choose from over 20 works. Below are the photos and the details of the size, medium, price. All are framed unless otherwise indicated. For this ONLINE SALE, the ABA will receive 50% of the cost. Buyers can arrange to pick up their purchases or pay a price to have the art wrapped and shipped. To make this process easier, this link to a "Square Store" https://appalachian-barn-alliance.square.site/ will allow you to choose the art and pay with a credit card. Or if you might have questions, please call Sandy Stevenson at 828 380-9146.
Or, join us on the Third Thursday in Marshall—September 19 from 5pm to 8pm –at the Madison County Arts Center at 90 S. Main in downtown Marshall to view some of those expressions of the historic barns of Madison County in a "pop-up exhibit" for just that one evening. We are calling it "PASTORAL PALETTE VERSION 2.0" Downtown Marshall galleries, stores, restaurants stay open late once a month and you can combine a stop in the Arts Center with a visit to Marshall. The Appalachian Barn Alliance will be featured in the September issue of Our State magazine and the Saints of Paint are joining us in our celebration of this achievement by showcasing and offering their art for purchase one more time.
The Arts Center has a spacious mezzanine and Taylor Barnhill will be presenting a short slide show of our work throughout Madison County at 6pm. Join him and the ABA Board Members for this presentation with wine and munchies for just a $10 donation.
Tony Biddix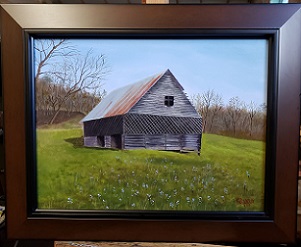 Tony Corbitt
Mark Henry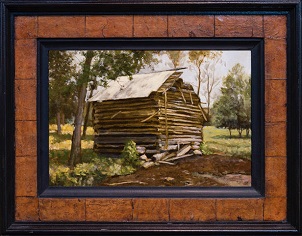 John Mac Kah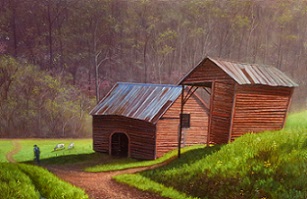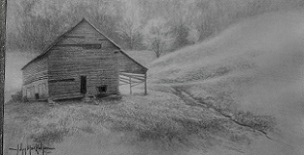 Bryan Koontz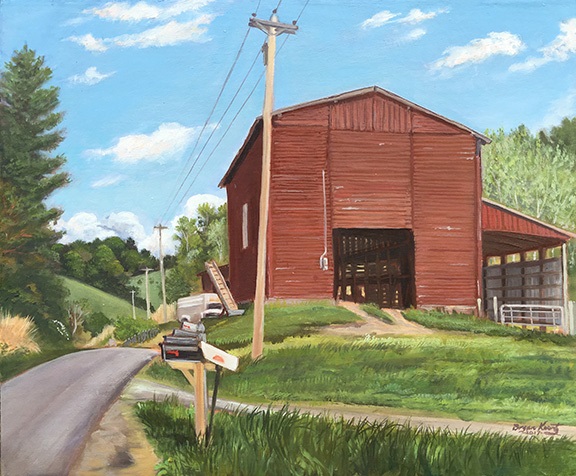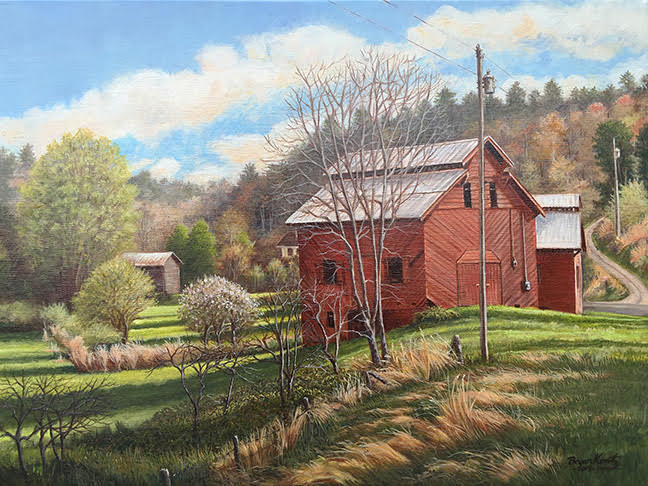 Paul Blankinship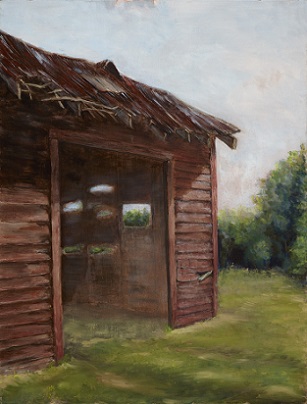 Susan Kokora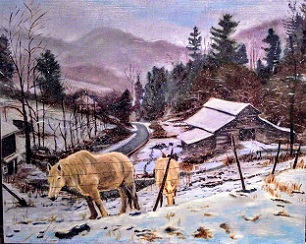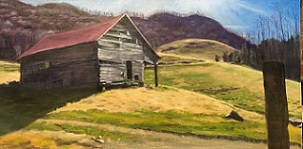 Jane Voorhees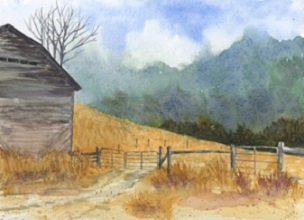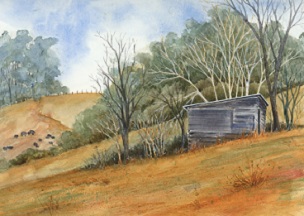 Christine Enochs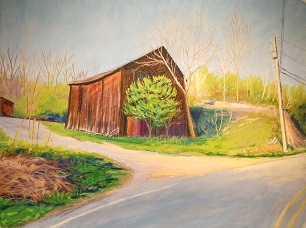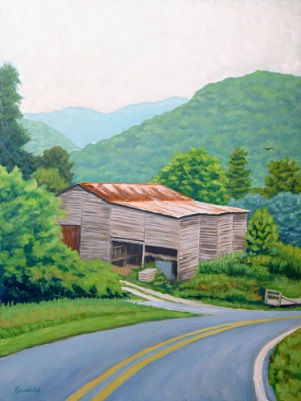 Cathy Mandeville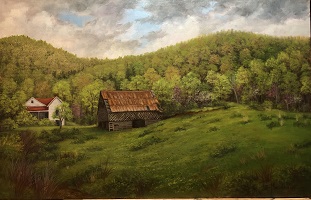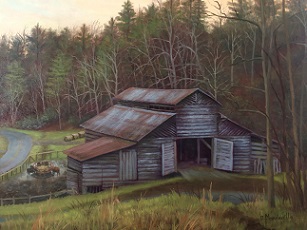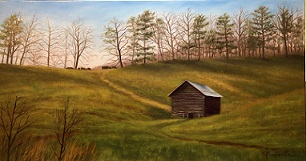 Deborah Squier