We invite you to join us in support of our upcoming 3rd Annual Art Gala – "A Pastoral Palette."  For TICKETS/ RESERVATIONS for the ticketed event on Friday, May 26, 2023 from 5:30pm to 8pm, you have two options to pay. You can send a check to ABA, PO Box 1441, Mars Hill, NC 28754 or you can use a credit card by clicking on the PayPal button below. Please fill in the "Write a Note–Optional" box with the names of the ticket holders & Art Gala Tickets. Note that sponsors will be allowed early entry from 5 to 5:30. (For information about sponsorship, call Sandy at 828 380-9146.) When your payment is received, an email acknowledgment will be sent both from PayPal within minutes and from the ABA within a few days. Your name and information will be on a list at the door. See the paragraph below about the cost of tickets. Tickets can be purchased online until 5pm the day of the event. No tickets will be sold at the door per Town of Weaverville regulations.
The Appalachian Barn Alliance will again partner with The Saints of Paints to host an arts celebration by 12 of Asheville area's finest artists. These two groups, the Appalachian Barn Alliance and the Saints of Paints, come together with a single purpose – to honor the barns of western North Carolina's heritage.
The event continues– the following day is free and open to the public– on Saturday, May 27 with an opportunity to purchase the artists' works from 11am to 3pm. The location is the beautiful setting of The Community Center at Lake Louise, 60 Lake Shore Drive, Weaverville, conveniently located just 1/2 mile from downtown Weaverville. The outside covered patio offers a view of Lake Louise.
The Friday Evening Gala is a ticketed event offering samplings of food donated from local restaurants (to name a few: Fig Bistro and HomeGrown in Asheville as well as Sweet Monkey Bakery & Catering in Marshall, plus charcuterie and fruit donated by Whole Foods). Enjoy these savory offerings plus sweets as well as complimentary wine and beer choices while mingling with the artists who will have several of their paintings for sale. Artists will be there for the Gala on Friday evening and many will return on Saturday. But, the gala is your opportunity to get first choice of the art for sale. Money raised for this event will benefit the work of the Appalachian Barn Alliance in preserving the agricultural heritage of the Southern Appalachians as exemplified by the historic barns that dot the landscape. Scenes will be not only of barns but also of beautiful rural landscapes.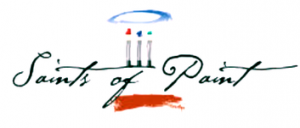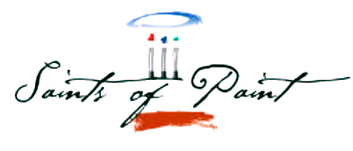 Organized in 2014, the Saints of Paints (https://saintsofpaintasheville.org/) supports important regional non-profits by creating works of art to sell to hundreds of guests at novel galas. These organizations include RiverLink, Appalachian Wild, the Blue Ridge Parkway Foundation and Pisgah Legal Services.
Ticket sales for the Friday evening gala and 50% of sales of artwork on each of the days benefit the Appalachian Barn Alliance. The artists use their talent to help raise funds for non-profits with like-minded commitment to causes in the area. This is a great way to browse art, enjoy food and support a great cause.
Please join us in preserving and celebrating the heritage and art of western North Carolina barns through this unique event. Tickets for the Gala are $45 each. If you are a ABA member, you can get a $5 discount. An Individual Sponsorship ("Barn Raisers") is available for $100 which allows early entry. Contact Sandy at 828 380-9146 to confirm your membership or if you have any questions.