Tours offered Year-round
COVID forced us to look at how we were conducting our guided tours. So, because of the social-distancing rules with the pandemic, the popular Appalachian Barn Alliance tour has been re-invented to allow our tours at times that are convenient to you. Just let us know, and we will arrange a mutually-agreeable date and time. Our researcher/ tour guide will drive his vehicle and you follow in your own car. You will still stop and get out at some beautiful farmsteads.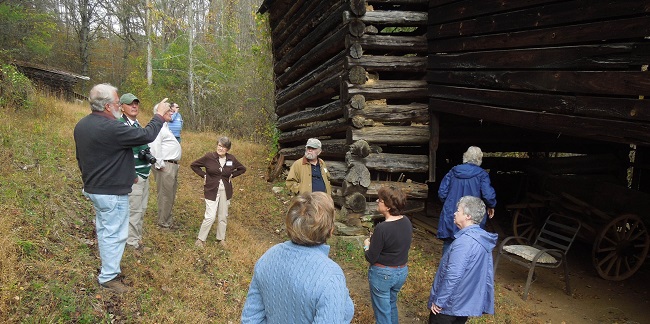 Treat yourself and some friends and family to a closeup view of several barns in the Mars Hill area of Madison County as well as many stories about these and other barns that you will drive by. These "Fabulous! and Wonderfully narrated" tours with our tour guide—Taylor Barnhill– are slow-paced and spread over 3 hours to allow you to see the barns in a more intimate way. We do require a minimum of two people.

The tours are approximately 3 hours long and begin at the Ingles' parking lot in Mars Hill (and, yes, there will be a bathroom stop in the middle). The cost is $45 per person. To make a reservation, email info@appalachianbarns.org or call 828 380-9146. We look forward to sharing this wonderful experience with you.