4pm on Sunday, August 24, 2014 at the Ebbs Chapel Performing Arts Center
271 Laurel Valley Road–just minutes from Exit #3 off Interstate 26
Two of our favorite people have graciously agreed to a benefit concert for The Appalachian Barn Alliance. What better combination for a great afternoon of music than singer,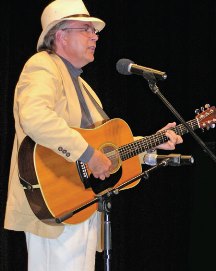 songwriter, storyteller Joe Penland and singer, banjo & guitar player Laura Boosinger? And, what better setting than the historic Ebbs Chapel Performing Arts Center?
Joe has the best stories to tell about Madison County and he mixes those stories with beautiful songs–both old ballads and some of his own compositions. The best way to describe Joe's performance is through a quote: "As befits the oral tradition, Joe Penland moves seamlessly between song and spoken word, often within the same ballad or tall tale …" — Taffy Thomas MBE, First UK Storyteller Laureate. His love of Madison County and its historical traditions are a perfect fit with the Appalachian Barn Alliance.
Since 1984, Laura has been performing all over western North Carolina and beyond. Her sweet voice accompanied by guitar or banjo or dulcimer has delighted many audiences. A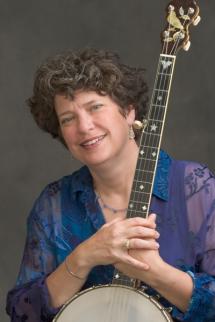 commitment to keeping the traditional music alive led her to serve as the Director of the Madison County Arts Council and as a consultant for the Blue Ridge Music Trails of the Blue Ridge National Heritage Area Foundation. Again, a perfect fit for someone with a love of the cultural heritage of our area.
Tickets are $20 and can be purchased at the door or reserved by calling Sandy Stevenson at 828 380-9146