You will be entertained, delighted, and surprised when you hear Gershwin as you've come to love it…and as you've never expected! On August 7, at 3:00 p.m., the Appalachian Barn Alliance brings you a unique concert at the popular venue of Ebbs Chapel.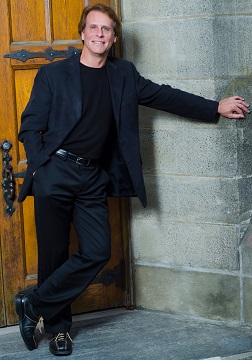 This exciting and innovative production honors the music of George and Ira Gershwin with poignancy and finesse—while playfully stretching the limits of your imagination! Starring pianist & vocalist extraordinaire Brian Gurl—together with international vocalist Michele James-Pruyn, and a dynamic drummer Joey Moore—this show honors a mosaic of Gershwin hits performed in traditional Gershwinesque styles—including ragtime, jazz, beautiful ballads and catchy Broadway hits—but then takes Gershwin "back to the future" into the world of Doo Wop, Reggae, R&B, Rock 'n Roll and yes…. even Rap, with some fabulously creative and humorous arrangements. This bold, entertaining show will make you smile and fill your afternoon with pure delight. Get ready for an experience of brilliant piano- playing, lush vocals, fabulous musical artistry, engaging dialogue, and a multiplicity of surprises. From Michele's elegant Embraceable You to a driving Summertime, and from Brian's hilarious "Gershwin meets Elvis" routine highlighted by his powerful version of The Rhapsody in Blue, "Gershwin With A Twist!" is an exhilarating musical journey.
Tickets are $20 in advance and $25 at the door, to benefit the Appalachian Barn Alliance. For reservations, email info@appalachianbarns.org or call 828-230-6982.